... and after a decent night's sleep i may be over the jetlag and sleeplessness of the past four days. yesterday for example i went to bed at the equivalent of 7:30pm EDT and woke up around 11:30pm, boarded the plane from heathrow at 5am, arrived in DC around 5pm and went to see the gang at biddy's and retired after 24 hours of wakefulness. (help, i think i'm jack bauer!)
to pick up where i left off, i phoned
tim
right away from outside the internet cafe on charing cross road and, to my great delight, he was home, asked what i was up to and if i needed to be put up for the night! i quickly hit the northern line and rode it all the way out to near its southern end, the collier's wood neighborhood where tim met me and walked me to his and chiaki's place. we relaxed a bit before driving over to nearby tooting for some pakistani food while we watched italy win the world cup in a shootout. (i missed zidane's headbutt but saw the clip endlessly on TV the next day.)
we all went to bed early but i found myself wide awake at 4am GMT with little to do but read as much of the alice notley in tim's poetry collection as i could find. starting from the beginning, the C press edition of her
twenty four sonnets
, which i have in the tom clark
all stars
anthology but have not read in a while, gosh they're so good. then i read
alice ordered me
to be made
straight through, and again it's such wonderful and exciting work. skimmed through the rest of the poems from
out there
#4 that tim did not include in his
onedit
reprint
of her 1973 followup sonnet sequence
great interiors, wines and spirits of the world
. couldn't make it all the way through
a diamond necklance
but i'm starting finally to get a sense of how her work develops. if i wrote
earlier
that i found her
poems for the unborn second baby
chaotic and unfocused relative to her more recent mytho-narrative work it's because her mid-1970s stuff is really working out a consistently high level of experimentation. i was remarking to tim later, as we were talking about all the great book projects that need to happen, how as someone who started collecting poetry later than he did i missed the chance to acquire the 1970s books by notley and mayer at reasonable prices and that the literal material conditions of poetry's circulation have a pronounced effect on how the work is read and understood. (think of the people younger than me for example who know coolidge primarily through the
on the nameways
books because that's what's easily available in print at the moment...)
so tim saw me off to the tube which i rode back to waterloo station where i met
peter
, my old mate from the london ontario days who's been teaching in london now for a number of years. he took me to a cafe in the crypt at st martin's in the field and treated me to apple crumble with custard and a coffee, filled me in on the british academic system and caught up in general. we stopped by a CD store where i picked up the supercheap quadromania 4CD sets of clifford brown (of which i own hardly anything) and shorty rogers (great early 1950s west coast small and medium size ensembles with cool horn arrangements, art pepper on much of it and jimmy giuffre on almost all) before boarding the train...
to southampton, a pretty nice city of 300,000, on the water in south central england, historically a port town, 80 miles southwest of london, an hour and 15 minutes by train. to the extent that it is provincial relative to cosmopolitan london, it reminds me of london ontario relative to toronto. very liveable: a pretty thriving commercial district, some fine arts activity, lots of parks and commons,
affordable relative to london. the main campus of the university is in the north central part of the city and the english deparmtment in a little satellite campus dropped into the middle of a nice residential district. i won't talk about the interview here except to say that i feel it went pretty well, especially for a first interview.
after which i hopped onto the 6:30pm train back to london, where peter met me and took me to meet tim, chiaki and jeff at this great indian restaurant just off piccadilly circus where they focused on three specific regional cuisines (i can't remember the names) which we all shared with excitement and merriment. afterward we walked over the virgin megastore where tim had earlier found some bargain CDs in the £1.99 bin. i picked up a wonderful musique du monde release of a tanzanian group called maisha, headed by david kitururu and performing traditional music from the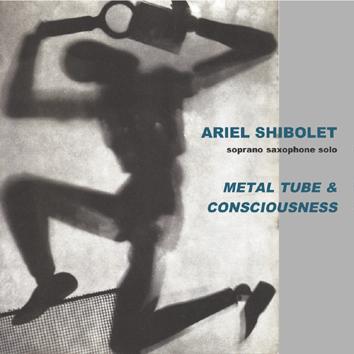 makonde region (xylophones, percussion, singing, flute: definite hypnotic groove). peter found and kindly let me pick up
metal tube & consciousness
, a solo soprano saxophone recording by ariel shibolet on the british leo label; it's derivative in some respects of evan parker's technique but is nevertheless quite interesting in its own right, minimalist and ins ome repsects evocative of steve reich, perhaps a walking middle ground between parker and urs leimgruber.
so the gang all parted ways and peter and i took the tube back to his place near finsbury park, an attic room in a house he shares with a fiftysomething himalayan mountain climber. we were both exhausted and a 6am wakeup time was required the next a.m. in order to safely make a 10am flight out of heathrow. again i woke up on my own after only a few hours of sleep, 4:30am GMT = 11:30pm EDT. the flight was long and largely unnoteworthy except for the unprecedented levels (in my experience) of security at montreal's trudeau airport (where not only did we all go through about six checkpoints and searches but had to get off the plane once they had already started boarding to let a security team onboard to do a sweep of the plane) and reading in the guardian, in six separate
pieces
, about the death of syd barrett. most apt quote IMHO comes from "The lure of the damaged" by Michael Hann:
Jason Pierce of Spiritualized offered the most succinct version of rock's vision of mental illness in the documentary The Devil and Daniel Johnston. "People like Daniel and Erickson - 'cos they're slightly damaged - have this great ability to touch your heart because they don't know where to stop," he said.
which brings us full circle to where i started this little travelog, and now conclude it as i listen to more african field recordings and catch up on email. thanks to all the kind words and well-wishing from readers!